Iron Removal Plant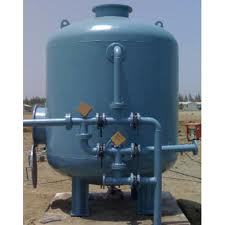 Iron Removal Plant
Iron Removal Plant
We stand tall in the market as manufacturer, exporter, and supplier of Iron Removal Plant in India. Our product is ideal to clean the water with high level of Iron and Manganese Content, specially from the water from direct ground source. Our engineers design and develop these Iron Removal Plants keeping a strict check on technical parameters such as filtration speed, back flush intensity, working pressure, filter layer thickness, air and water mixing time. Inlet and Outlet water cleaning ability is consistently monitored as per the requirement of the customers.

Features:

Advanced oxidation method used
High quality filters
Easy to install
Economical
Uses of Iron Removal Plant:

Can be use in In rural areas for community Purpose
Can be use in office building Purpose, residence, housing
Can be use in educational institutes Purpose, school, collage
Can be use in resorts Purpose, hotels, restaurants
Can be use in others medical institutes Purpose,hospitals, nursing homes
Can be use in Corporation Purpose and Municipality water supply
Can be use in Poultry Firms,Industrial purpose like paper mills, Pharmaceutical purpose, cotton mills, Chemical plant etc.