D M Plant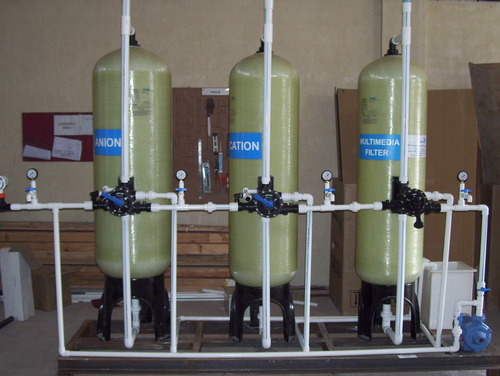 D M Plant
D M Plant
Demineralization Plant involve 2 mellow steel elastic fixed/FRP weight vessels loaded with solid acidic cation trade gum and emphatically essential anion trade pitch. D M Plant are accessible in extensive variety of distances across. The secluded and most recent development licenses adaptability in the choice of cation units to cook distinctive kinds of crude water. De-gasser modules for the scope Of CA units are additionally accessible.
We offer Demineralization Plant that has been intended to gentle steel fixed with elastic with solid acidic trade pitch. The D M plant is perfect to clean water containing abnormal state of minerals, for example, press, calcium, magnesium, and others that is destructive when unnecessarily devoured by the body. In this manner, our DM Plant act the hero the clients from the destructive impacts of direct utilization of substantial metal solvent. This plant is accessible in changed distance across according to the necessity of the clients.
With our Demineralization Plant, there is an adaptability to pick cation units to go to various sorts of crude water. De-gasser units are additionally offered according to the need. Sturdy hardened steel body, High execution, Low support and Compact outline are the highlights gave this item.
Key Features:
Durable stainless steel body
High performance
Low maintenance
Compact design